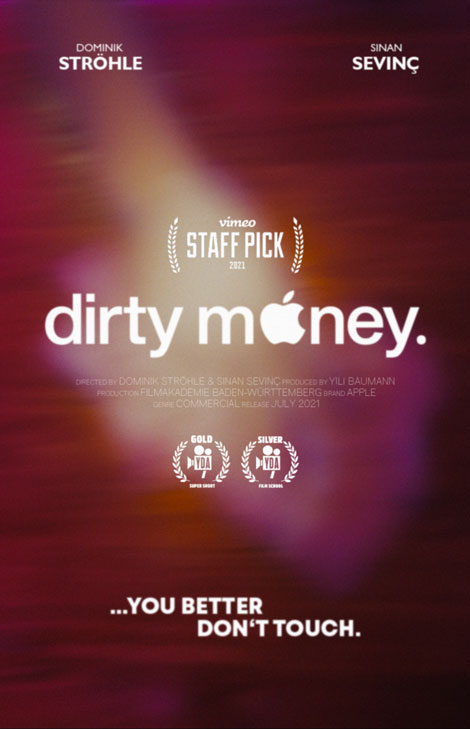 Project Info
TITLE
Dirty Money
FORMAT
Commercial
While the world in 2019 went into lockdown, cash still made its rounds from hand to hand, from pocket to pocket. Dirty Money tells the story of a freshly printed ten-dollar-bill emerging from an ATM and follow its gradual unhygienic demise through the disgusting scenarios it encounters while changing its owner multiple times.
Watch the film here.
"You better don't touch – you better don't!"
© All rights reserved by Dominik Ströhle.
CREDITS
Director: Dominik Ströhle & Sinan Sevinç
DoP: Christopher Behrmann
Producer: Elisabeth Yili Baumann
Editor: Bela Adami
Music: Alexander Wolf David
Color Grading: Peter Hacker
Sounddesign: Marco Dahl & Julian Berg
Costume Design: Sarah Heidelberger
Visual Effects: Mario Bertsch, Matthias Schaudig
Set Design: Marie Becher, Maria Schmid