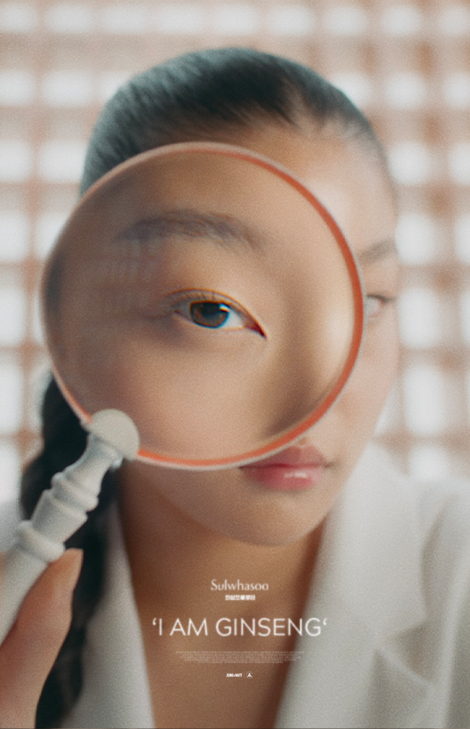 Project Info
TITLE
I Am Ginseng
FORMAT
Commercial
In this commercial we embark on a journey through the world of Sulwhasoo's beauty. Through the eyes of ginseng, we travel with entertaining transitions trough different settings and learn about the obsession for ginseng.
Watch the film here.
"Let's build a world of beauty – powered by art and heritage."
© All rights reserved by Dominik Ströhle.
CREDITS
Director: Dominik Ströhle
DoP: Christopher Behrmann 
Production: Markenfilm Asia, Markenfilm Hamburg
Agency: Jung von Matt Hangang 
Editor: Timo Fritsche 
Music: Alexander Wolf David
Color Grading: Delfina Mayer
Sounddesign: Marco Dahl & Julian Berg
Styling: Elli Drake 
Make-Up: Hely Doan
Hair: Marco Hülsebus
Art Department: Adrian Cristea