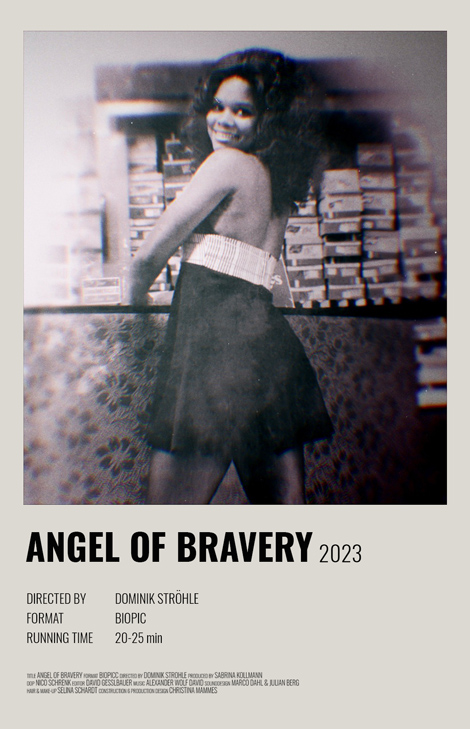 Project Info
TITLE
Angel Of Bravery
FORMAT
Short film
"Angel Of Bravery" tells the true story of a former prostitute, who worked for 25 years on the streets of Chicago, New York and California. We experience her incredible life story through her own eyes, jumping from an interview situation into incredible events of her past in a cinematic way.
Watch the film here.
In development.

"A world, so foreign and far away from us, but as real as it can be."
© All rights reserved by Dominik Ströhle.
CREDITS
Director: Dominik Ströhle
DoP: Nico Schrenk
Producer: Sabrina Kollmann
Editor: David Gesslbauer
Music: Alexander Wolf David
Sounddesign: Marco Dahl & Julian Berg
Costume Design: Samira Schenk
Hair & Make Up: Selina Schardt
Construction & Production Design: Christina Mammes
Photography: David Daub