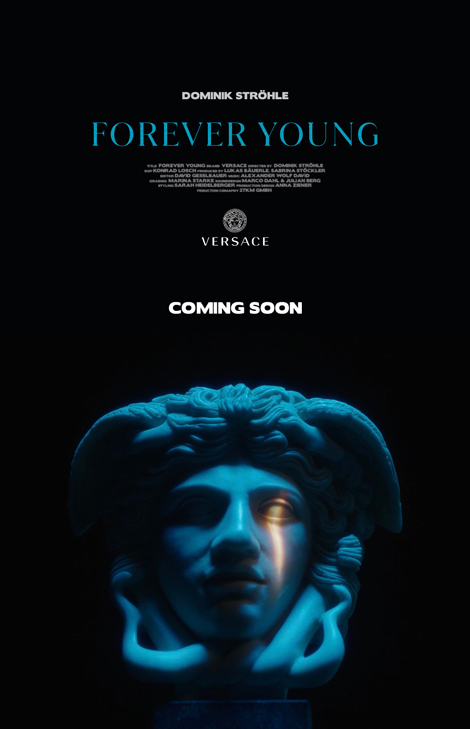 Project Info
TITLE
Forever Young
FORMAT
Fashion Film
The most beautiful time in life – youth. In the fashion film "Forever Young", a wide variety of young people go through a journey through moments of their youth and escape the transience of age. The desire to live on forever young requires only a drop of eternity.
Watch the film here.
Work in progress.

"And to those who tell us: Age will come for us all – we will defy the destiny of mankind."
© All rights reserved by Dominik Ströhle.
CREDITS
Director: Dominik Ströhle
DoP: Konrad Losch
Producer: Lukas Bäuerle, Sabrina Stöckler
Editor: David Gesslbauer
Music: Alexander Wolf David
Color Grading: Marina Starke
Sounddesign: Marco Dahl & Julian Berg
Styling: Sarah Heidelberger
Hair & Make Up: Sarah Gehrmann, Claudine Németh, Mica Frisch
Construction & Production Design: Anna Ziener
Photography: David Daub