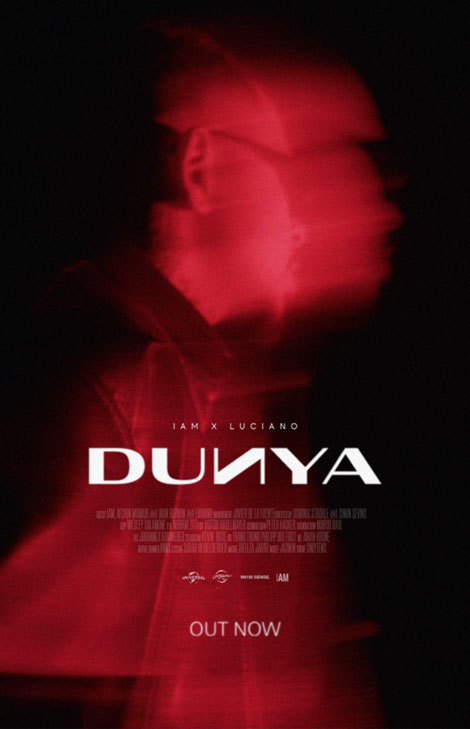 Project Info
TITLE
DUNYA
FORMAT
Music Video
ARTIST
IAM x Luciano
YEAR
2022
In arabic "Dunyā" refers to the temporal world and its earthly concerns and possessions, as opposed to the hereafter. In the film, we visualize the earth in the form of a mysterious woman, who walks a path of suffering in different worlds. Led by an emotional sample, IAM's electronic beat transports us through Dunyā's story.
Watch the film here.
"Ordain for us the good in this world and in the hereafter."
© All rights reserved by Dominik Ströhle.
CREDITS
Artists: Afshin Momadi & Inan Batman
Director: Dominik Ströhle & Sinan Sevinç
DoP: Wesley William Salamone
P.A.: Miriam Zitt
Editor: Victor Haselmayer
Color Grading: Peter Hacker
Sounddesign: Marco Dahl & Julian Berg
Styling: Sarah Heidelberger
Hair & Make Up: Diellza Jahiri
VFX Artist: Johannes Kammerer