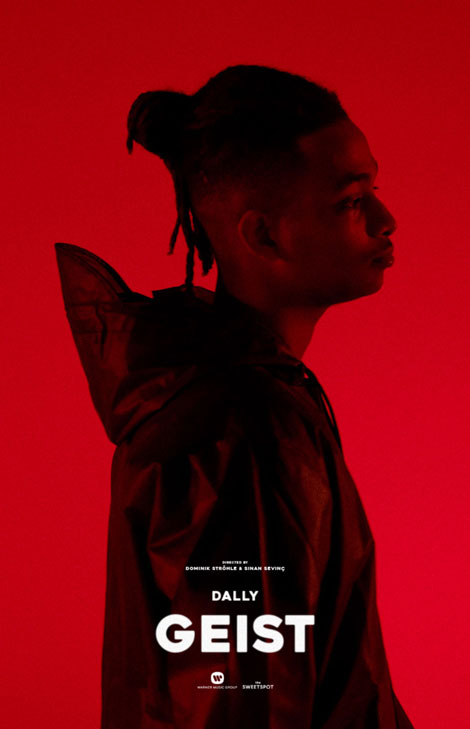 Project Info
TITLE
Geist
FORMAT
Music Video
"Geist" is a song that is particularly close to the heart of the young artist DALLY. In the lyrics he reviews his past and his steps so far. From his growing up in Ludwigsburg, the first points of contact with music to the experiences in the music biz in recent years. One thing he got to feel early on: All that glitters is not gold.
Watch the film here.
"Wie ein Geist – ich schrei' doch bin zu leise."
© All rights reserved by Dominik Ströhle.
CREDITS
Director: Dominik Ströhle & Sinan Sevinç
DoP: Wesley William Salamone
Producing: The Sweetspot
Editor: Victor Haselmayer
Motion Design: Jan Hubl
Color Grading: Peter Hacker
Sounddesign: Marco Dahl & Julian Berg
Costume Design: Sarah Heidelberger
Hair & Make Up: Diellza Jahiri
Production Design: Nora Balmer